Grab, and move the fabric with the cursor. Scroll down to know Who we are!
[ultimate_spacer height="700″ height_on_tabs="100″ height_on_mob="200″]
Shop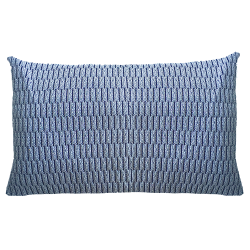 Pillows
Luxurious pillows with our exclusive three dimensional fabric are the perfect accent piece in your living room.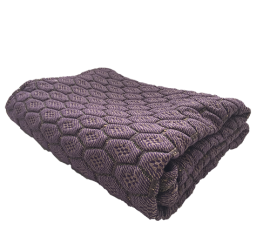 Throws
The perfect and exclusive warm piece for all winter.
Cotton and cotton Alpaca mixed in double-cloth woven pieces.
[ultimate_spacer height="20″ height_on_tabs="200″ height_on_mob="100″]
About
Fandindo is a textile design and fiber art studio based in the United States where artist and designer Luisa Gil Fandino develops and produces one of a kind three dimensional textile pieces using different techniques like weaving, embroidery, knotting, ply split braiding and more. Luisa's expertise in fibers and fabrication techniques helps her create fabrics, sculptures, wall hangings and other installations that comply with different architecture and interior design codes.
Fandindo is an overall exploration of textile techniques to create structure and three-dimensional textures. Fandindo's innovative textiles have been exhibited in New York's ICFF, Paris's Premier Vision and London's New Designers.
[ultimate_spacer height="250″ height_on_tabs="200″ height_on_mob="100″]
[ultimate_spacer height="700″ height_on_tabs="100″ height_on_mob="200″]
[ultimate_heading heading_type="customizable" heading_tag="h3″ heading_content="Contact us here" main_heading_default_weight="700″][/ultimate_heading][ultimate_spacer height="45″ height_on_tabs="30″ height_on_mob="20″]
USA
(1) 914 2558014
info@fandindo.com
[ultimate_spacer height="700″ height_on_tabs="100″ height_on_mob="200″]
[ultimate_heading heading_type="customizable" heading_tag="h3″ heading_content="Or fill this form" main_heading_default_weight="700″][/ultimate_heading][ultimate_spacer height="45″ height_on_tabs="30″ height_on_mob="20″]
[ultimate_spacer height="700″ height_on_tabs="100″ height_on_mob="200″]